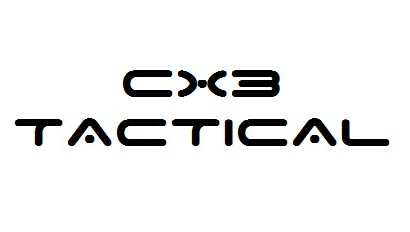 Hello and welcome to our store! If you haven't already, you can also check us out on Ebay!
user ID: cx3tactical
What we carry:
We sell a variety of tactical accessories catered to the shooting community. We carry imported and US MADE muzzle brakes and gear, but what we sell we test and run ourselves before deciding to carry in our inventory. We sell only quality imported parts, no cheap China junk! We're actually REAL enthusiasts and shooters! We test our product before we decide to carry anything in our inventory. What that means is, if we are selling it on our site, that's because we've already tested a sample out first to ensure its quality before deciding to sell it to the public. We don't sell garbage, we don't sell cheap China junk! We sell quality AR15 / AR10 / Rifle accessories that we ourselves would run and gun with for the folks on a budget. We understand not everyone can afford high-end gun products for their AR builds, but it doesn't mean they should be left out. There are options for the budget-in-mind shopper, and we cater to that community! Come one come all though! We don't discriminate!
Thanks for dropping by!
CX3 Tactical Team